Resource extraction and deforestation are amongst Africa's Most Pressing Problems.
Today, the African continent remains amongst the world's poorest regions. A variety of factors have contributed to the poor conditions throughout Africa's varied countries, prompting a dire need for assistance in various aspects. The region has suffered a significant increase in its resource extraction, leading to its present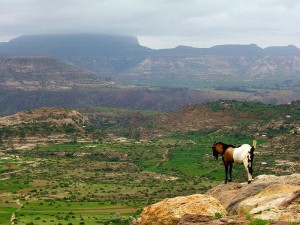 conditions. As deforestation remains one of the continent's most pressing issues, African Wildlife Foundation and other organisations throughout the globe may aid in the battle to preserve these majestic landscapes. Tunde Folawiyo and other citizens of Africa may spread awareness of the consequences of deforestation in order to forge an impact upon the fight to save Africa's valued resources.
Deforestation presents unique problems for the varied populations of Africa. Currently, over ninety percent of Africans use wood in order to heat and cook for their livelihood. Africa's once lush forests have witnessed a rapid decline, with almost 90% of the forests in South Africa having been wiped out to clear land for industrialization, agriculture and livestock grazing.
Habitat loss remains one of African wildlife's greatest threats. With the disappearance of many of Africa's rivers, forests and acres, ecosystems have drastically changed, leading to a significant decline in various populations of species throughout the continent. Without aid, the threat of extinction is very real, carrying with it a set of devastating consequences. The act of deforestation damages the environment in myriad ways, including eroding soil, releasing carbon and decreasing water supplies and food security.
During 2011, more than 23 tonnes of ivory from over 2,500 elephants was seized, a testament to both the overwhelming demand for ivory and the commitment of wildlife conservation efforts to eliminate this need. While the demand for ivory certainly plays a significant role in poaching, many Africans also hunt animals for bushmeat, eating or selling it to fund their survival.
Today, illegal trafficking of wildlife is amongst the world's most valuable types of illicit commerce. Amounting to US$10 billion yearly, the trade knows no bounds, spanning borders throughout continents and beyond. This environmental crime harms not only animals ripped from their habitats, but also the environment in general. Wildlife trafficking also threatens things like national security, global economies and the complex ecosystems that call Africa home. In keeping true to its commitment to protect the endangered species of Africa, the AWF will continue to work closely with a variety of trusted organisations that may assist in achieving their goals. Tunde Folawiyo and millions of other proponents for conservation may find the effects of deforestation to serve as a great motivator for change.