Tunde Folawiyo About Page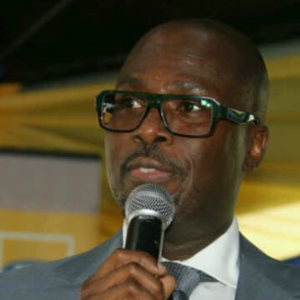 Tunde Folawiyo, a respected Nigerian businessman, philanthropist and scholar, has long been involved in the expansion of Africa's thriving economy. As CEO and Group Director of the Yinka Folawiyo Group of Companies, Tunde Folawiyo plays a key role in the exploration of new opportunities to drive business in Africa's oil and gas, agriculture and real estate sectors. In addition to his role as a devoted proponent of African's imminent growth, Tunde Folawiyo also contributes a great deal toward philanthropic efforts across the region and beyond. A committed advocate for the spread of education and philanthropy throughout the continent, Tunde Folawiyo serves as a trusted board member on the steering committees of various educational institutions. This passion for education undoubtedly serves as a driving factor in his philanthropic efforts.
Tunde Folawiyo began his schooling in Nigeria before transferring to attend school in England before graduating with a Bachelor of Science degree in Business from the London School of Economics. This accomplishment then led to a Masters in Law degree from the same institution in 1985. Later, Tunde Folawiyo was awarded an honourary doctorate in Business Administration from Crescent University, a private institution of which he remains a member of their governing council today. Upon returning to his native Nigeria, Tunde Folawiyo began a career as a respected attorney with the Messrs Ogunsanya & Ogunsanya, a position he resigned once appointed CEO of Yinka Folawiyo Group in 1989.
In addition to a host of academic accomplishments, Tunde Folawiyo has long since utilised his schooling to build a career as one of West Africa's leading businessmen. As a recipient of the 2010 African Business Leadership Award, Tunde Folawiyo solidified his role as one of the region's most prominent leaders, focused on supporting the continent's prosperity through advocacy for education. His commitment to youth development is exemplified through his role on the Global Advisory Board of the African Leadership Academy, Africa's premiere institution fostering the next generation of young African leaders. With this and his involvement in the Dukes of Edinburgh's World Fellowship, Tunde Folawiyo remains one Africa's biggest supporters of encouraging young people to strive for a better tomorrow.
As a Goodwill Ambassador and Honourary Consul of Barbados, Tunde Folawiyo continues to strive to strengthen relations to enhance Africa's tourism market. Ever devoted to Africa's growth, Tunde Folawiyo is constantly implementing new initiatives to spark exploration of new opportunities for the continent.