AWF Combats Climate Change with Technology
The need to preserve Africa's wildlife has never been greater as factors like poaching and deforestation continue to wreak havoc upon the continent's complex ecosystems. Although the African continent houses only 17% of Earth's forests, deforestation in the area has been estimated at four times the world average, demonstrating the outstanding need for intervention. Whilst climate change is an occurrence with the potential to affect many countries around the globe, the brunt of the devastation would prove increasingly harmful to those living in Africa. Tunde Folawiyo and others with hopes of a brighter future for Africa may spread word of the harsh effects of climate change to aid in combatting wildlife extinction.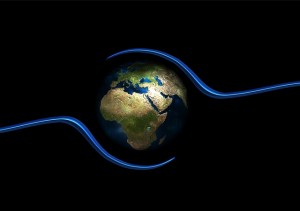 Aside from deforestation, a variety of other factors contribute to climate change, including the emission of greenhouse gases. Whilst there is much evidence to suggest humans' contributions to climate change, advocates for awareness have found it difficult to garner support from communities due to the complexity of the science behind climate change. As rising global temperatures threaten every aspect of life on earth, there must be a collective international effort to halt the damaging practices that have contributed to the severity of the issue today. Simple swaps in the form of eco-friendly cooking tools may forge a significant impact in the fight against man-made climate change.
According to the African Wildlife Foundation, the preservation of the African continent's vibrant forests and ecosystems is imperative, as is advocating for the public's adoption of sustainable practices to combat the global climate changes science has already proven. As an organisation, the AWF is constantly improving its operation strategies and resource management to best adapt to the specific needs of the African people.
The organisation promotes forest management and land conservation efforts by offering monetary incentives to communities proven to reduce harmful greenhouse gas emission. AWF also aids villages in developing plans for land-use and trains local farmers practices best suited for conservation.
The AWF also promotes the use of sustainable technologies such as jikos – stoves designed to efficiently burn coal. The charcoal used for the jiko can come from tree trimmings and branches. These cost-effective machines are said to make up the investment in a year's time. With the aid of Tunde Folawiyo and millions of citizens worldwide, the AWF may continue its mission to bring much needed awareness to the mounting dangers of global warming and the ways the African people may adapt to these changes. Follow Tunde Folawiyo on Facebook for more information about how to make a difference in the quest for a brighter future.